10 Twitter Marketing Formulas
When it comes to marketing and driving engagement on Twitter, you may feel like you are walking uphill, in the snow, both ways with no shoes on! With 20 Million profiles on Twitter being fake and only 23% of brand posts generating any type of interaction, Twitter can seem like a tough battle for marketers to get attention. Despite all the challenges though, Twitter presents a significant opportunity for brands. With almost 302 million active users, of which, 80% are on mobile devices, Twitter is still one of the largest social networks, and brands that are active on it will reap major benefits. Now, the number one question everyone's asking is how do you get to be trending on Twitter? Well, it all starts with the tweets themselves. Here are the best formulas to use to drive engagement on Twitter.
Trending Topics                                                                                                                                            Trending topics offer you a list of what is currently "trending" on Twitter. So, if you're lacking Twitter inspiration, check out the box in the left hand corner of your page. These topics are what the majority of Twitter users are engaged in and feel passionately about at any given moment. If something aligns with your business, take advantage of these already trending topics and jump in on the conversation!
2. Call to action
Call to actions are a great way to increase engagement on Twitter. The best call to actions are simple and straightforward.  Clearly stating what it is that you want your followers to do, such as retweet this or follow us, will keep them engaged and active. Another important thing to note is that if your call to action asks a follower to get more information with a link then that link should take them directly to what they want, such as making a purchase.

Hashtag + Image + Text
According to (DanZarella), you're 64% more likely to be retweeted when you include an image, and hashtags increase engagement by 2x! The days of bad stock photos or taking Google images is over. Instead, aim to be creative, personal or funny with your images. Make sure the image you're sharing adds to the message you're trying to convey rather than confusing your followers. But we know that not everyone is a graphic designer. Fortunately there are some great tools out there that you can utilize for free.  One of our favorites is Canva.com, where you can make your own images or use ones they already provide.
Gifs!
2015 was the year of the Gif! A gif is a graphic image on the web that moves, for example a twirling icon or a banner. Gifs allow your followers to be more engaged than a static image because they are interactive. A gif offers a large amount of variety of creativity because every event, show, song, movie and celebrity has the opportunity to become the perfect gif. Not only are they hilarious but brands are now using them to make cultural connections by relating them to real life moments. You can create your own gif here http://gifmaker.me.
Is there something on our cheek? pic.twitter.com/MqyQYAFckr

— Wendy's (@Wendys) June 18, 2014
Numbers + Stats
An underused tactic that you can use is an interesting number or statistic in your Tweet. There is so much information flooding our Twitter feeds, that the impact of seeing numbers could be big. It's a quick way for a tweet to stand out and our brains get a break from all the information we process. For example, did you know that you should change the oil on your truck every 5,000 miles?
6. The Tease
Have a cool product or promotion about to launch? Tease your audience before it drops.  One way to get people excited would to be to tweet a sneak peek photo. Sneak peeks intrigue people enough to search for further information, so be sure to include a link back to your website where they can learn more information about that product/service/etc. 
Real Time
Twitter's big selling point is that it offers users real-time updates in a conversational manner. No one goes into a conversation by sticking to an outline and canned phrases. Instead, you have to be able to adapt to what is going on in real time and respond when things come up. Same works for Twitter, while it's great to organize your content ahead of time, be sure to leave wiggle room for real time events, keeping you relevant. For example, if a monumental event happens such as the United States Women's Soccer Team winning the World Cup.
Short But Sweet Tweet
There is a 140 character limit for a reason! Keep your tweets to one point or thought! This allows your followers to directly respond to your tweet. Did you know, tweets shorter than 100 characters have a 17% higher engagement rate? This is because people have room now to retweet or respond to your tweet.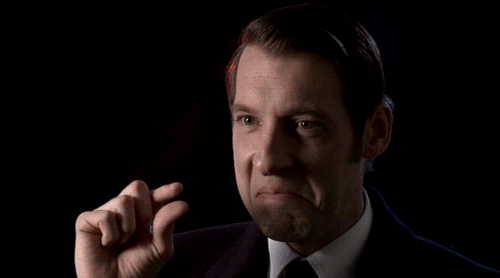 The Rhetorical Question
Asking open-ended questions on Twitter will allow you to get the conversation going. Isn't that what Twitter's all about? Not only will the conversation begin with you but your audience as well. For example, ask your customers about if they enjoyed the demo day you hosted. You can also ask them for suggestions on ideas.
Your Stance
Don't be intimidated to tell your followers what you believe in as a company. Individuals are connecting with companies more now than they were in the past. Your audience will associate more meaning into your brand if you take the time to share with them a more personal side.

These 10 go to marketing formulas will help move you up the Twitter feed. Be creative with your approach and don't be afraid to step outside of your comfort zone.